Doodh no Masalo is an blend of nuts and spices ground to a coarse to fine powder and used to flavor the milk. One of the most traditional way of flavoring the milk is adding some sweet spices to it. families have their own recipe to this blend and there can be additions or deductions to the list of ingredients. The Doodh no Masalo is my most preferred add-on to the milk. I also go ahead and add it to my  Dalia or Oats when I have them for breakfast with milk. A cup of masala milk before  bed time  helps in enjoying a good night's sleep.
The Doodh no Masalo makes a versatile blend that comes handy while making other desserts like kheer, kulfi or various halwa. Instead of assembling all the different nuts just add the required quantity of this blend to the dessert.
Go ahead and make your own blend of Doodh no Masala!! Oh yes, make sure to use fresh dry fruits.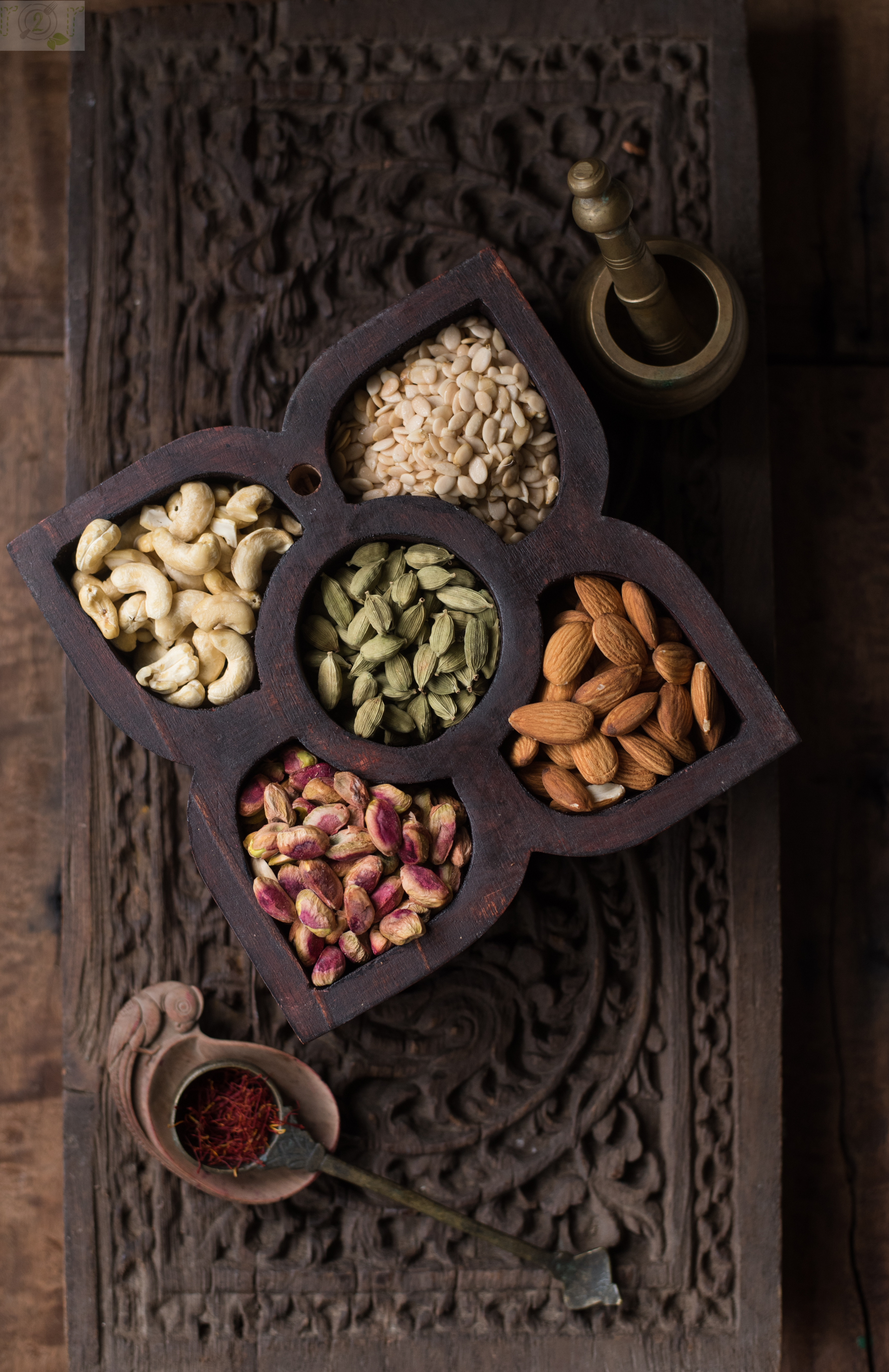 Ingredients
1/2 cup shelled pistachios

1/2 cup almonds

1/4 cup cashews

1/4 cup magaz/melon seeds

seeds of 15 green cardamons, powdered

1 teaspoon nutmeg powder

1/2 teaspoon saffron stands
Instructions
1
Dry roast the pistachios, almonds, cashews and melon seeds on a very low flame for not more than 5 minutes.
2
If you want dry roast the saffron until it turns a shade darker.
3
Once the roasted nuts and saffron has cooled down, grind them along with the cardamon and nutmeg powder to a coarse mix.
4
The coarseness will of the Doodh Masala will depend on your preference.
5
Store the Doodh No Masalo in a air tight glass jar.
Notes
The Doodh No Masalo is added to simmering milk and the milk is then boiled for 5-7 minutes. This helps the aromatic spices and saffron to release their flavor and color. This blend can be used to spike up your milk based sweets like Kheer, Doodh Paak or can be added to Halwa and Shrikhand...