While most in the Northern part of the globe long for summer, we in the Indian subcontinent dread this season. Its ruthless and notorious heat spares none. And still its a season eagerly awaited, for it brings along luscious MANGOES and of course the annual school holidays. Growing up,  summers meant sleeping on the terrace under the open sky, the mellow smell of neem, raatraani and mogra flowers, lots and lots of mangoes, long holidays, cousins getting together and just not wanting the fun times to end.
Come summer and families start preparing concoctions for homemade drinks. These cold drinks help reduce body heat and provided protection from our sub-continents infamous summer Loo. We grew up drinking fresh variyali/fennel sherbet, lemon squash, limboo paani/ lemonade, chaash/buttermilk, aam panha, falsa sherbet, rose sherbet…. However,  these days time starved households are finding it difficult  to follow such lengthy but important practices,  instead choosing to resort to readymade and bottled soft drinks.
Coming back to our recipe today, every household has its own limbu paani/lemonade recipe. I like mine with a dash of freshly roasted cumin powder just like my mummy made 🙂 The Lemonade recipe here uses jaggery as sweetener. The use of jaggery is inspired by my dear friend Rinku, who makes her lemonade using jaggery. I was a bit hesitant initially because of the colour it takes but this drink has become an absolute favourite in our home (liked by the twins too). Since I use organic jaggery the colour of this lemonade tends to be pale amber. Natural organic jaggery lends a refreshing molten taste to the drink and makes it look like Iced Lemon Tea. The best part is the jaggery syrup can be made ahead of time and stored in the refrigerator.
There is no particular recipe here just make the lemonade of your preference using jaggery syrup instead of sugar or sugar syrup.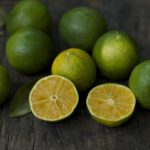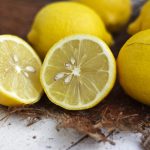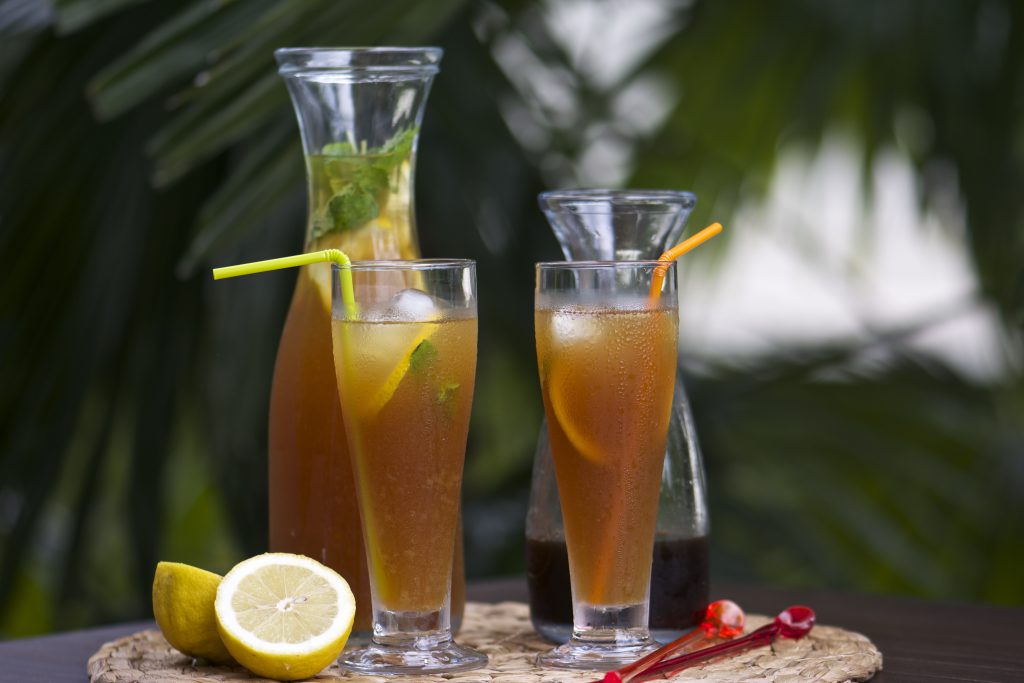 Jaggery Lemonade
To make jaggery syrup you will need
1 part jaggery
2 parts water
How I made it
Took 1 cup jaggery and 2 cups water.
Mixed jaggery and water in a saucepan,
Brought the mixture to a boil and let it simmer for 10 minutes.
Did not forget to give it a stir in between.
I did take the mixture to single string consistency. Just when I knew the mixture has thickened a bit turned the fire off.
Allowed the syrup to cool, transferred it to a bottle/jar and stored it in refrigerator.
Use in lemonade as required.
A tall glass of lemonade I make has two teaspoons of lemon juice, jaggery syrup to taste, a generous pinch each of rock salt, dried mint leaves and roasted cumin powder.