Gujaratis love their Farsan (snacks) and the Vatana Bataka no Rotlo is one of those low fat snack. It can be an ideal tea -time snack or a light meal. Rotlo in Gujarati means thick flat bread usually made with millet flour. This preparation is called Rotla because the way it is normally made in small thick pancakes or the way I have done it here like a cake. Care has to be taken to cook it on a very slow flame so that it forms a beautiful golden crust from the outside and remains soft from the inside. In the bygone days this was cooked on a sigri.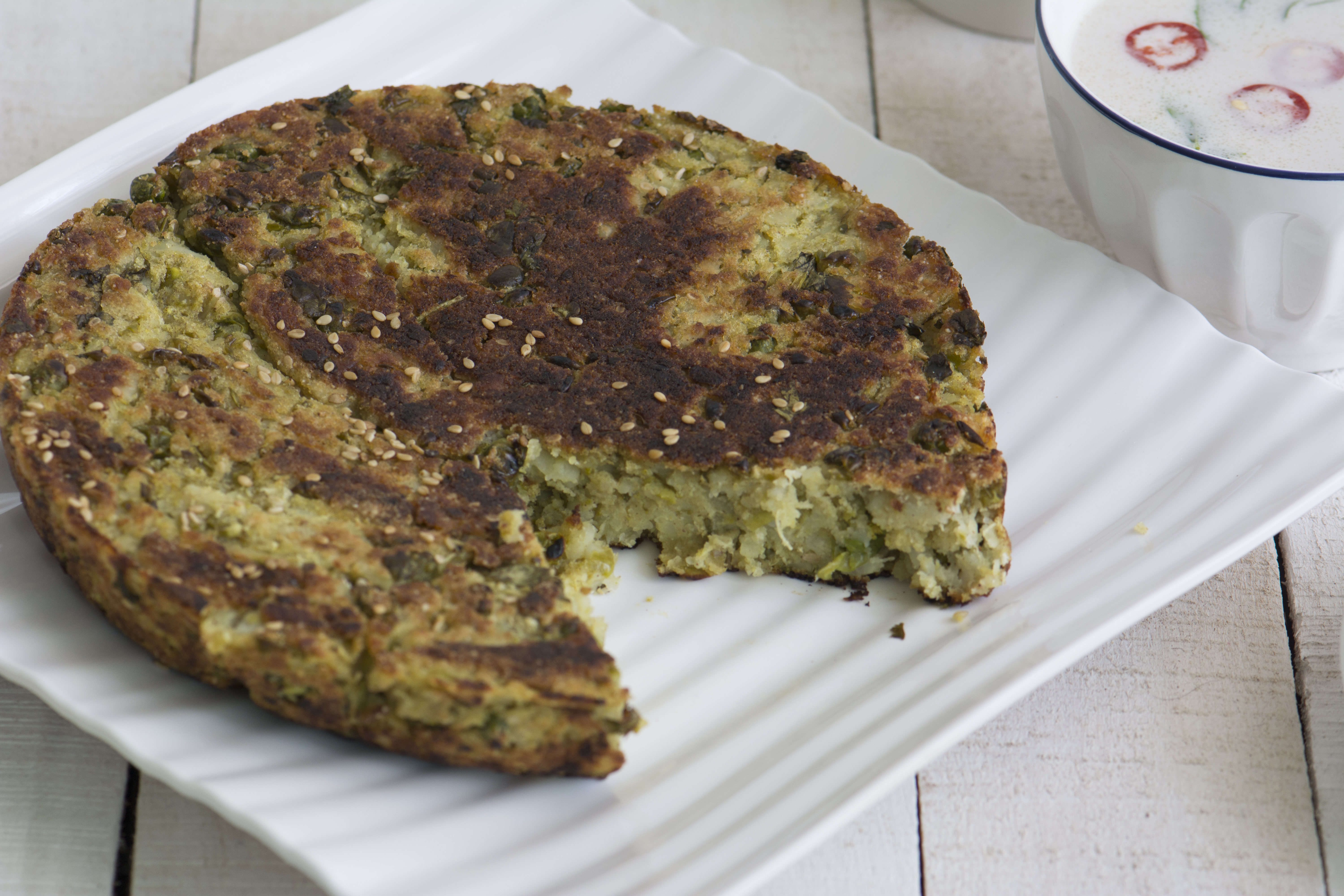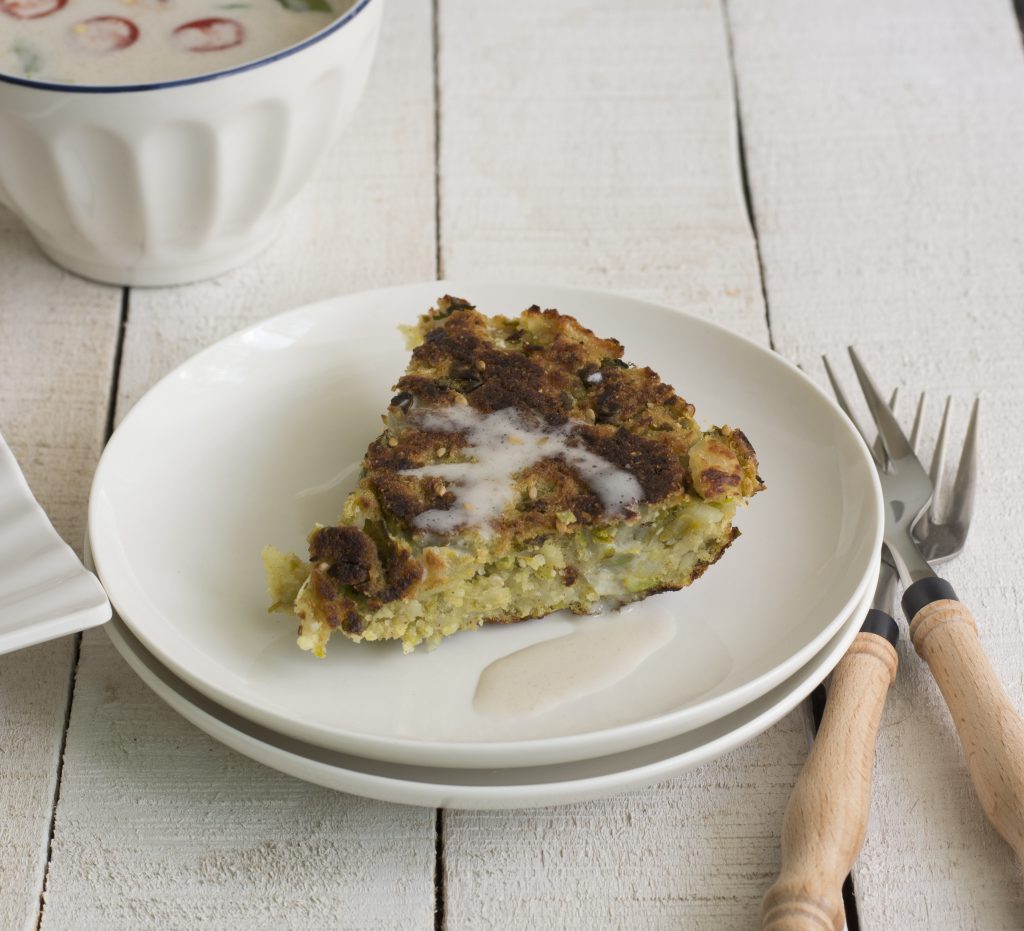 Vatana Bataka No Rotlo
Makes one 9 inch cake
Ingredients
3 large (approximately 500 gms) potatoes, boiled and grated
1 cup peas, coarsely ground
¾ cup rice flour, coarse
½ cup fresh coconut, finely grated
¼ cup coriander, finely chopped
2 teaspoons green chili and ginger paste
1 teaspoon sugar
2 teaspoon lemon juice
1 tablespoon sesame seeds
½ teaspoon turmeric powder
¼ teaspoon asafetida
3 tablespoons oil
salt to taste
Method
In a mixing bowl, put the rice flour and add 1 tablespoon oil to it. Using your hand rub the oil to the flour.
Add the grated potatoes, grated coconut, ginger-chili paste, coriander, lemon juice, sesame seeds, sugar, salt, turmeric powder and asafetida. Gently mix it all well.
Now add the coarsely ground peas to the mixture and give it a good but gentle mix.
Place a 9" non stick skillet like pan on the gas stove and add 1 tablespoon oil. Once the oil heats up, put the mixture in the pan and flatten it down so that the mixture fills up the pan, touches the sides of the pan.
Allow it to cook so that it forms a golden crust.
To cook on the other side the Rotla has to be flipped. Place a lightly oiled non-stick tava on the pan (upsi-down) and flip the Rotla pan on to it. (its tricky but you should be able to get it right with practice).
Let the crust form on the other side as well. If necessary add few drops of oil on the sides of the Rotla.
We are looking for even golden crust on all sides, once that is done allow the Rotla to rest for a few minutes on a wire rack.
Transfer it to a plate. Slice and serve with green chutney or date chutney or the coconut dipping sauce (as I have).
Enjoy with a cup of tea.