The thing I like about everyday cooking is that offers  endless possibilities to play with the ingredients one has  on hand and prepare  meals that are humble in content but lavish on taste.  Each cooked dish reflects the soul of its creator and the palate of the people she/he cooks for.  There are no wrongs or rights here, there are just likes and licks. If one likes to cook,  everyday cooking can never be intimidating rather it can be so much fun to treat the kadai or  pan as blank canvas to paint a picture of your liking in it!!  Simple, everyday food that is finger licking good reveals the love and care that is poured in while making it. The vegetables and dals that are made daily require minimum preparations and are quick to make, with most of the spices used coming  from the masala-daan. If a cook is prepared and organized,  daily cooking in Indian kitchens can never take more than an hour.
In the bygone days, elaborate cooking was reserved for holidays and special days. Certain vegetables that were time consuming on preparations were made on such occasions. The Ravaiya is one such elaborate way of preparing vegetables. In Gujarat any stuffed or bharwa subji is called Ravaiya. The stuffing is prepared in a variety of ways. Like I said, each cook or each household has its own special recipe to making the Ravaiya no Masalo. There is no  right or wrong with these methods each one is equally good.
The Ravaiya no Masalo recipe I share with you today has been shared by Niralee   dear friend, we made it in her kitchen  when her mum was visiting Singapore. Its her mum who has passed on this recipe.  The interesting thing, the reason I share the recipe, is the base of this masala is made with Gathiya. Now Gathiya are deep fried thick noodle like snack made with chickpea flour. There is a wide variety of Gathiya flavors that are available in the market these days but, the usual one that could be found in markets outside Gujarat is the Bhavnagari Gathiya. And that is what we have used in this recipe. The reason for using the Gathiya as base is because it enhances the flavor, the Gathiya that are deep fried make the masala a bit karara (crunchy) and this crunch in the masala lends a nice flavor to the prepared vegetable. The recipe yields  enough masala to stuff half a kilo vegetables of your choice.  This premix can also be  used to  stuff paratha and puri…. And the best past it can be freezes for unto 3 months.
Well, you will have to try it to believe it…..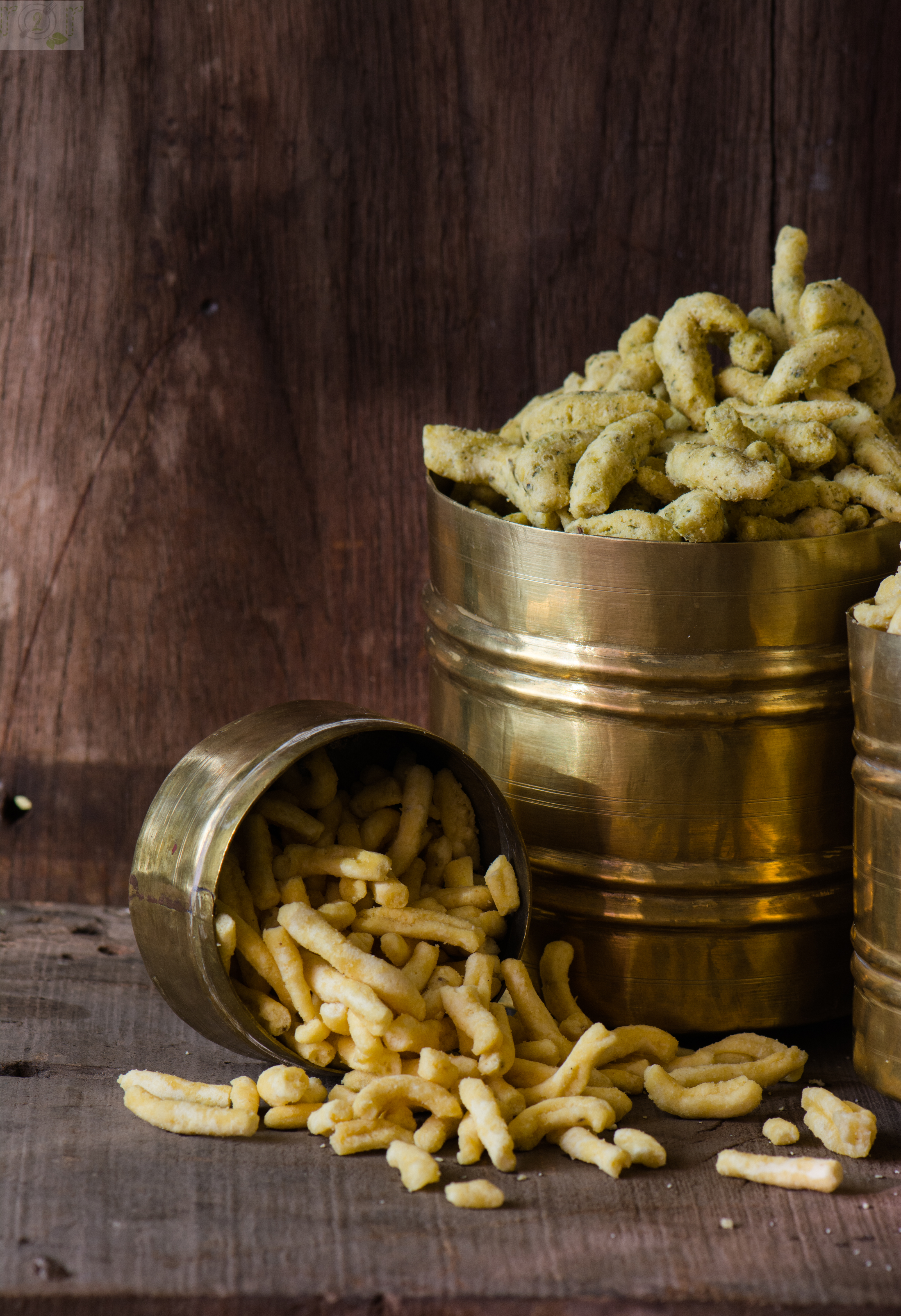 Ingredients
1 1/4 cups Gathiya, plain (mora)

1/4 cup peanuts

1 tablespoon til/sesame seeds

2 tablespoons dhanajeeru/coriander and cumin seeds powder

1 teaspoon jeeru/cumin seeds

2 teaspoons red chilli powder

1 teaspoon haldi/turmeric powder

1 teaspoon sugar

1 teaspoon oil

1/2 teaspoon amchur powder

1/4 teaspoon hing/asafetida
Instructions
1
In a heavy bottom pan, roast the peanuts lightly.
2
Rub off the skins of the peanuts once they have cooled completely.
3
In a dry grinder, coarsely grind the peanuts.
4
Remove the ground peanuts in a mixing bowl.
5
Now grind the gathia to a coarse powder. The Gathiya are very soft hence you might just need to use the pulse option.
6
Remove the ground Gathiya in the same bowl.
7
Add the remaining ingredients and give a good mix.
8
The Raviaya no Masalo is ready to be used as stuffing for any veggies of your choice.