I have this terrible weakness for sweets, be it mithai, chikis, ladoo, churma,  desserts or coffee cakes. You offer anything sweet to me and I am up for it, even after a  filling meal!! When it comes to sweets, moderation does not work for me! But, with age catching up and the metabolism slowing down, the continued struggle to manage weight means that I am required to curtail these 'sweet bingeing' episodes of mine 😔. Nonetheless, this sweet-love of mine has made me try ways of making them without adding sugar and settle for natural sugar like honey, jaggery or dates, fruits and likes.  The portions need to be controlled here as well, but at least they aren't that bad as refined sugar proves to be.
I recently tried my hands on making a cheesecake that I had read about in a very old book on yogurt and soft cheese, which included two of  my favorite ingredients,  Labneh (hung yogurt cheese) and oranges. Labneh is a popular middle-eastern yogurt cheese (you can learn to make perfect Labneh here.)
It did require 2-3 trials to adapt the recipe to my taste palate and believe me all my  Guniea pigs who tried it have absolutely loved this light and refreshing dessert. It is not the conventional cheesecake that is baked but it does qualify to be one since it uses  yogurt cheese.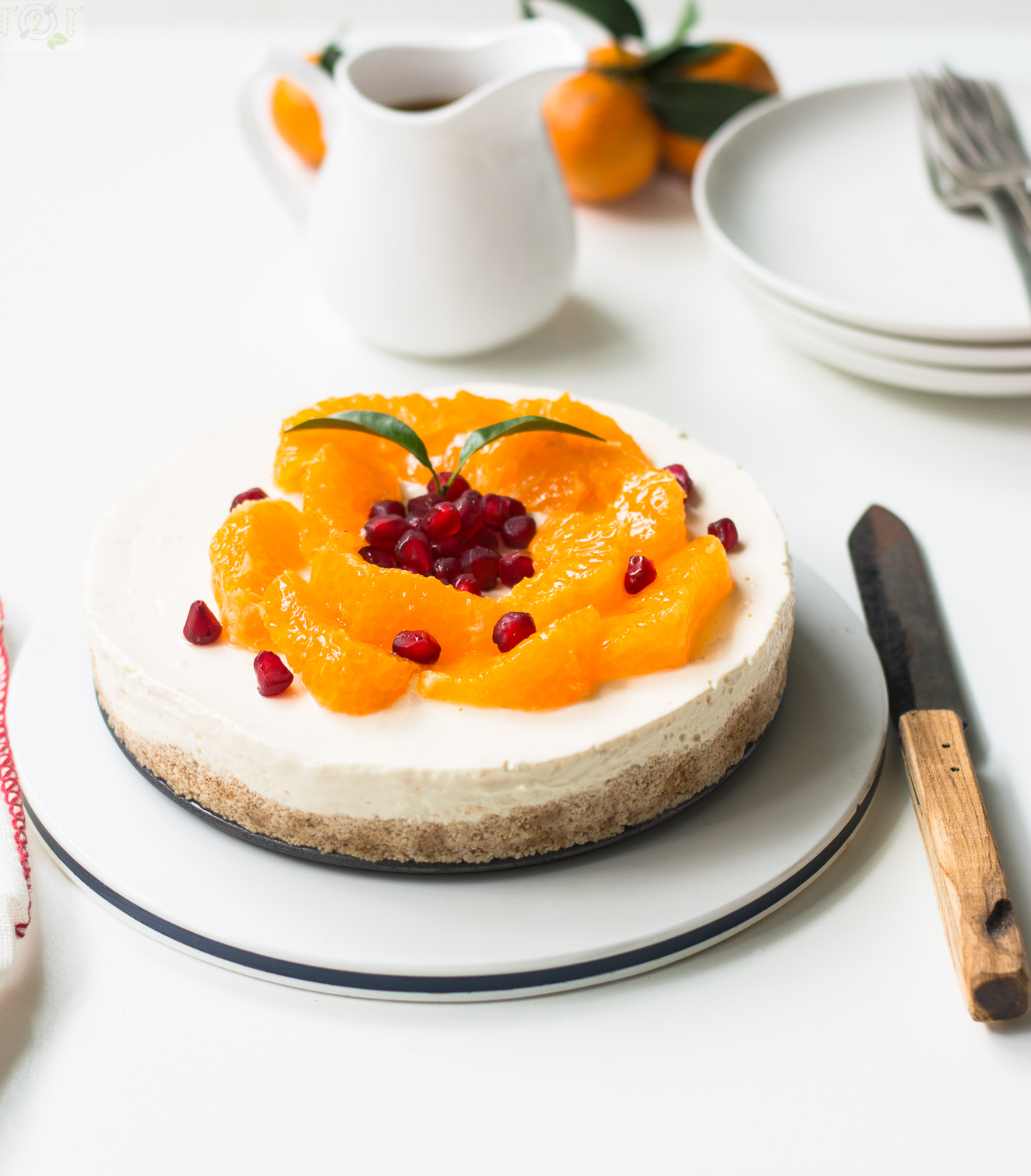 The Cheesecake base has digestive biscuits, jaggery and is  lightly spiced with powdered cinnamon, dried ginger and nutmeg. The warm notes in the base compliment very well with the orange flavored cheese mix. The Labneh is mixed with  low-fat cream, orange juice and orange zest. The oils that release from the zest lends an  intriguing flavor to the cheese layer while the orange juice lightly sweetens it. One note of caution though, this dessert is not 'sweet' in the conventional way as it has no added sugar. The sweetness of the oranges will determine the sweetness of the dessert.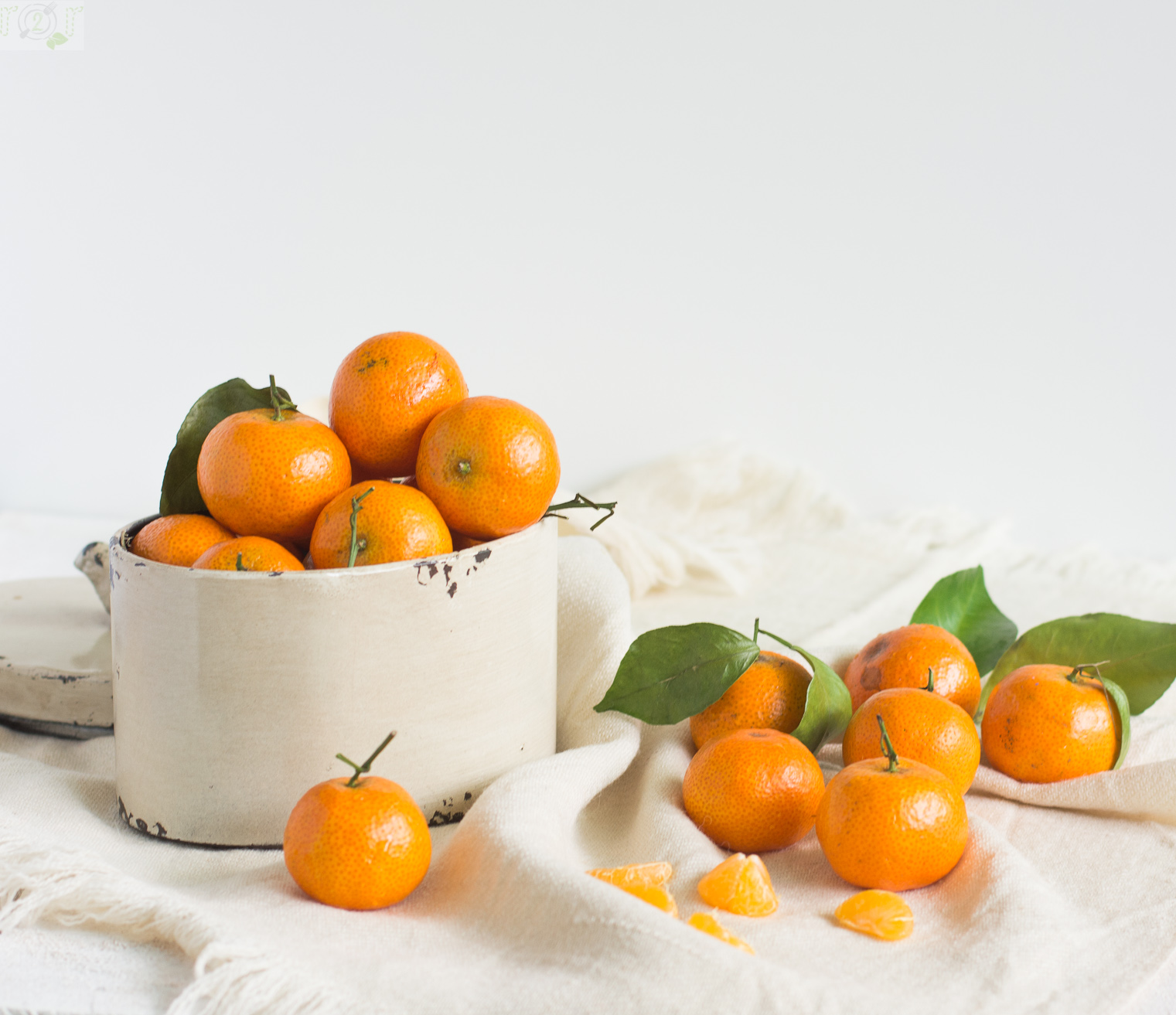 Since the  Cheesecake did not have any added sugar,  I felt it needed to be  team   with a sauce to up its sweet quotient. I chose to make a honey and orange sauce  and it did pair beautifully with the dessert. I have  used organic jaggery and honey. January -February in Singapore are times we have the sweetest of oranges called the  Mandarin oranges  to be specific. They are extremely sweet and are called also called Honey  Oranges. I have used them generously throughout this  Cheesecake and they do shine through in the dessert.
The yogurt needs to be strained/hung for a good 24 hours in the refrigerator to allow it to reach to this very think cream cheese like consistency. This will allow the cheesecake to hold its  shape. Also the prepared dessert needs to rest in the fridge for 8-10 hours and decorate it just before serving otherwise the juices released from the orange wedges will seep  in the cheesecake making it loose.
Here we go…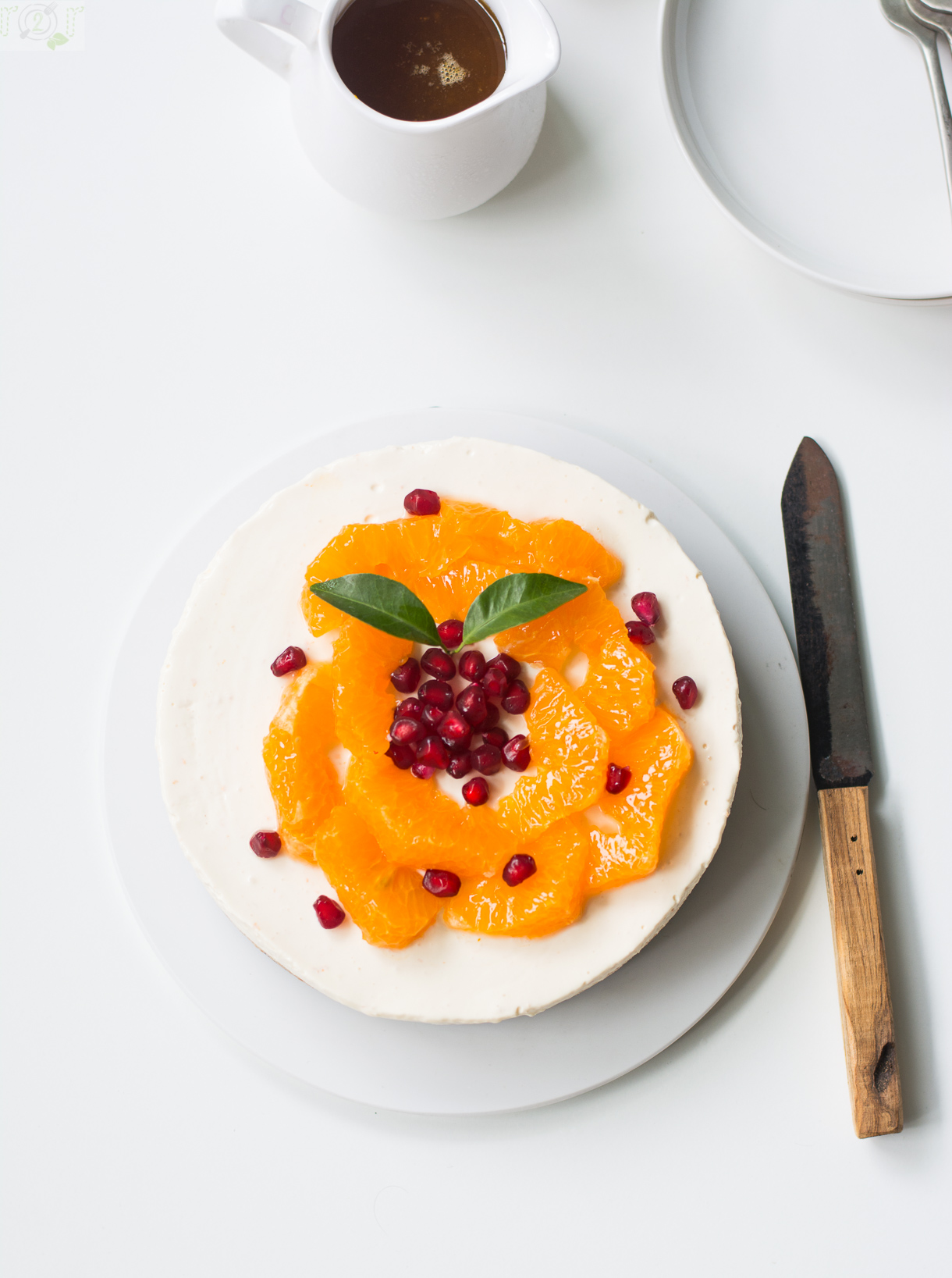 Ingredients
Ingredients for the Cheesecake

For the Base

12 digestive biscuits

100 grams melted butter (I have used unsalted butter)

1/2 cup powdered jaggery or brown sugar or mix of both

1/2 teaspoon sooth/dried ginger powder

1/2 teaspoon cinnamon powder

1/2 teaspoon freshly grated nutmeg

For the Cheese layer

1 cup labneh (Amul's Masti Dahi gives a thick Labneh)

1 cup cream ( I have used Amul's low fat cream)

1 tablespoon orange zest

juice of 1 orange

1-2 oranges cut into segments for decoration

For the Honey- Orange Sauce

3/4 cup honey

1 cup orange juice

1/4 cup water

1 tablespoon orange zest

1 teaspoon orange extract (optional)
Instructions
2
Prepare a 7 inch springform tin by greasing its base with butter and lining its side with butter paper.
3
In a food processor or a mixture grinder roughly grind the digestive biscuits, add the jaggery or sugar and pulse it once again, add the spice powders and pulse once again.
4
Finally add the butter and give the mix one good pulse.
5
Transfer the mix in the prepared tin. Using the back of a flat bowl or spatula press the mix well to form one even layer.
6
Put it in the refrigerator for 1 hour to set firmly.
8
In a mixing bowl bring all the ingredients to-gether and using a ballon whisk mix it to form a smooth and homogenous mixture.
9
Transfer the Labneh and Cream mix over the chilled biscuit base. Tap it well to have a bubble free and smooth top.
10
Place the Cheesecake in the refrigerator and allow it to chill for at least 8-10 hours.
11
Just before serving garnish the No Bake Labneh and Orange Cheesecake to your liking.
12
Serve with the Honey Orange sauce.
14
Mix all the ingredients, except the orange extract, mentioned in a thick bottomed saucepan and simmer the mix for 15-20 minutes on a slow to medium flame. The mix will reduce to a thick sauce.
15
Turn off the flame add the orange extract, if using.
16
Chill before using. It can be used as ice-cream topping as well.
Notes
You may set this dessert in individual glasses or bowls if you do not have the springform tin.