The  Methi-Pomegrenate Raita  is a refreshing yoghurt dish that has tucked in it a tad bit of winter and little bit of spring. Fenugreek or Methi is a leafy green that we Indians associate with winter. The mellow winter temperatures create a perfect environment for the germination of some of the most nutritive greens. Its the season when most of our meals are planned around the available leafy greens. The Gujaratis include them in their dhebra, muthia, undhiya, dhokla, kadhi and numerous medleys  of  shaak. A fistful of palak, methi, thandalcho, mula bhaaji …goes in anything and everything...at times annoying the kids in the household.
Since past few years I have almost shunned chemical fed food from my kitchen making way for bio-dynamically grown produce. To my utter delight,  I once again experienced  the pleasure of  eating the foods with the  aroma, texture and taste I had grown up eating.  Believe me its an addictive switch.  Once you are used to eating organically grown foods getting to like anything otherwise becomes a challenge.   Moving to another country meant  I had to once again switch my choices. I did manage to find most of the stuff I use from the organic sections of the super markets but finding my organic leafy greens is impossible in this part of the world….
So I began my efforts of growing  methi in pots with generous supply of organic methi seeds and support of Purvi Vyas  a dear friend who also happens to be an organic farmer..It seems easy but proved to be challenging first I sowed the seeds wrong a little to beneath the soil, then I watered the sprouts to harsh, then I watered them too scarce …but  after a few failed pots and  lot of  'WhatsApp guidance'  from Purvi we were ready to harvest our first batch of greens 🙂 🙂 The leaves of freshly plucked methi are so tender, aromatic and flavour filled that I ate half of them raw just as one would eat the greens of  pea sprouts or alfa alfa. I strongly encourage you give a shot to  growing  your own methi and enjoy them  as fresh as you could.
The entire experience of growing my own food (so what if it was just one)  has also been humbling, the failed attempts were frustrating and the success was heartening. Such endeavours teaches you to be patient and let nature take course and reminds us of millions of our farmers who face this daily challenge..It makes us respect each morsel these 'anna-devta' grow for us..
It also reminded me of the opening pages of a recipe book on vegetarian  Gujarati cuisine 'Foods of Earth, Taste of Heaven' by Smt. Pramoda Chitrabhanu. This book has been with me for more than 20 years and every-time I open the book, I love to start with the page where Smt. Chitrabhanu dedicates the book to farmers, grains and seeds….it speaks of the humble approach we and generations before us have had towards our providers, something that seems to have gone missing these days or are we as adults failing to educate our children towards the importance of these providers in our as well each societies' well being…..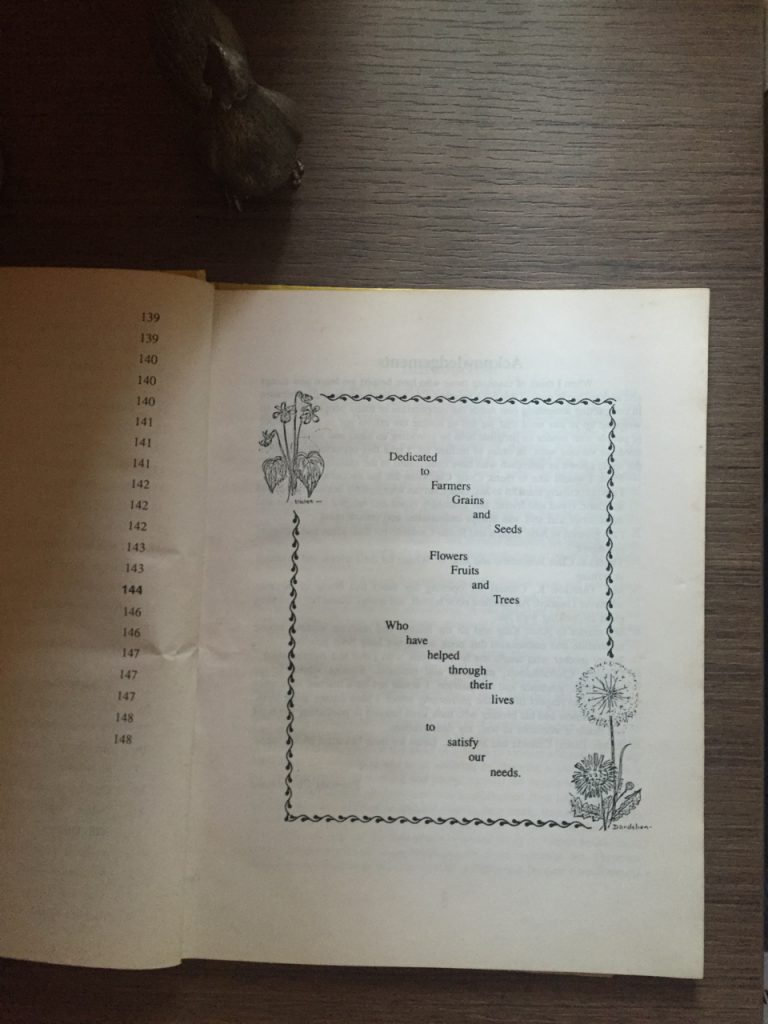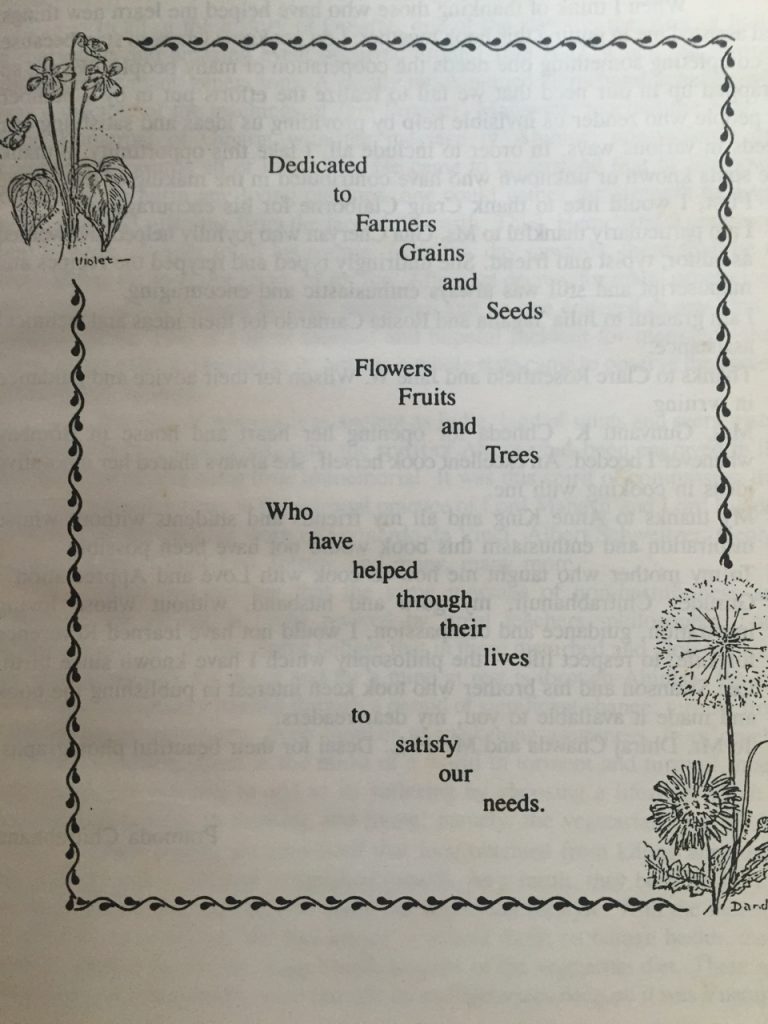 The dadam dana/anar dana or the pomegranate arils in this ratia depicts the arrival of  spring….the ruby red juice that  oozes from these beautiful edible rubies has a beautiful marble effect on the  thick white  yoghurt. The addition of the pomegranate also lends the raita that subtle sweetness required to balance the mild bitterness of the raw fenugreek leaves…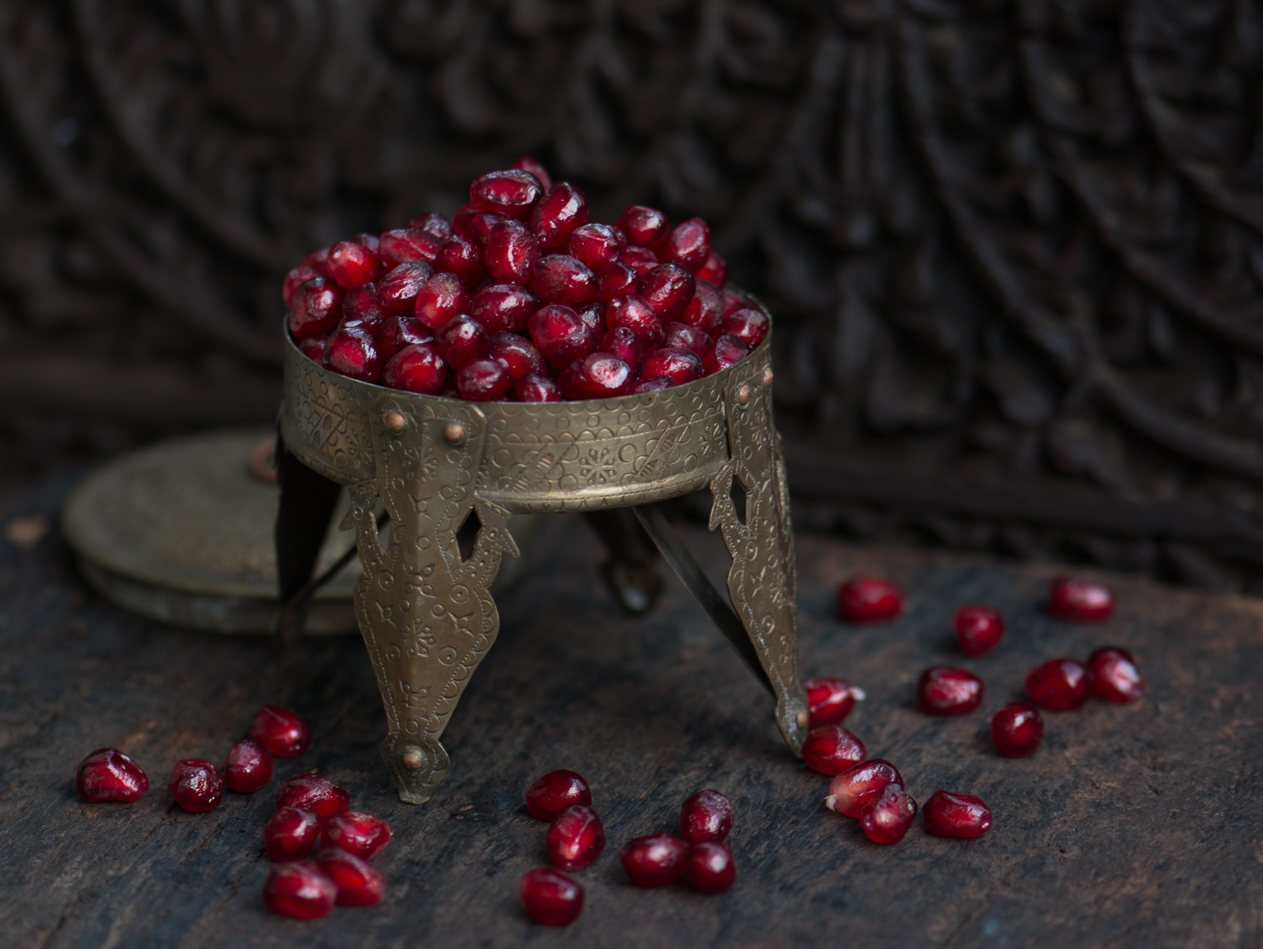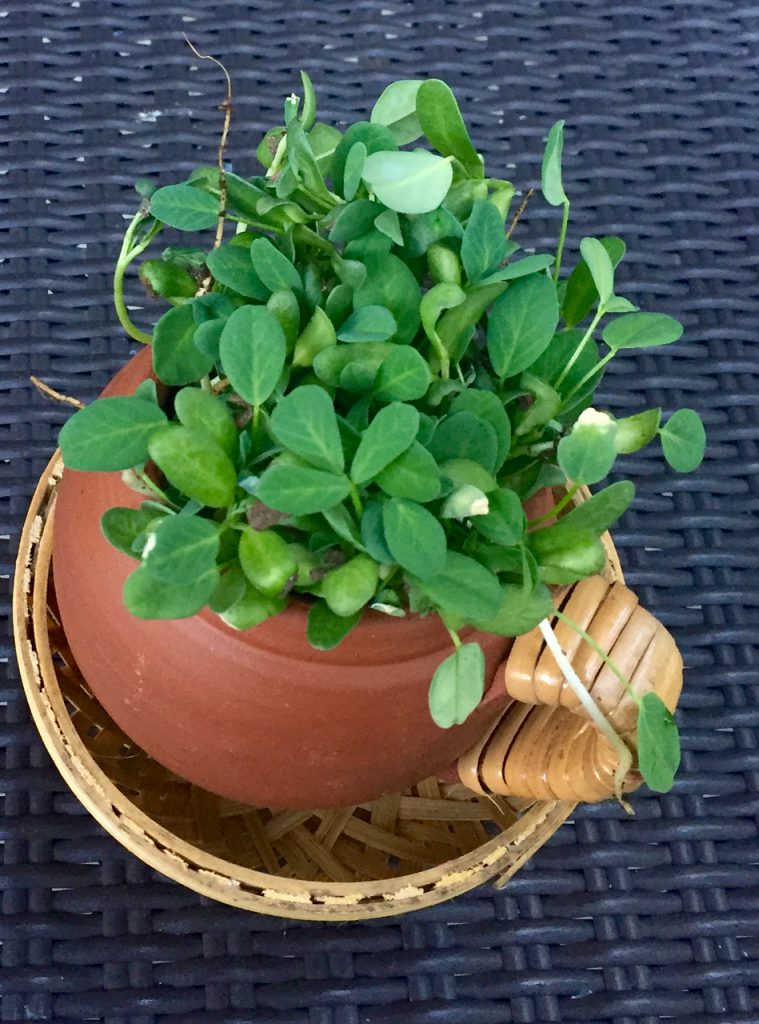 The tender fleshly plucked fenugreek leaves had such mellow bitter taste that I did not want to cook them or sweat them. I preferred using them raw after giving them a good wash. If you do not like the taste of raw methi you can go ahead and sweat the leaves on a gentle heat. However though I would recommend you to eat the the way they are fresh and raw…
The raita-salad and my  Ragi khakhra picked with some generous sprinkle of Jiralu ( a spice blend that is smeared over the khakhara) was my meal on the day I made this. Ragi rotis have been warmly received in our family so the leftover rotis go on to become Khakhras next day….Khakhra are popular roti-crackers of Gujarat and come in any and every flavour imaginable. Since the legendary Khakhras  deserve a separate post,  more about it later……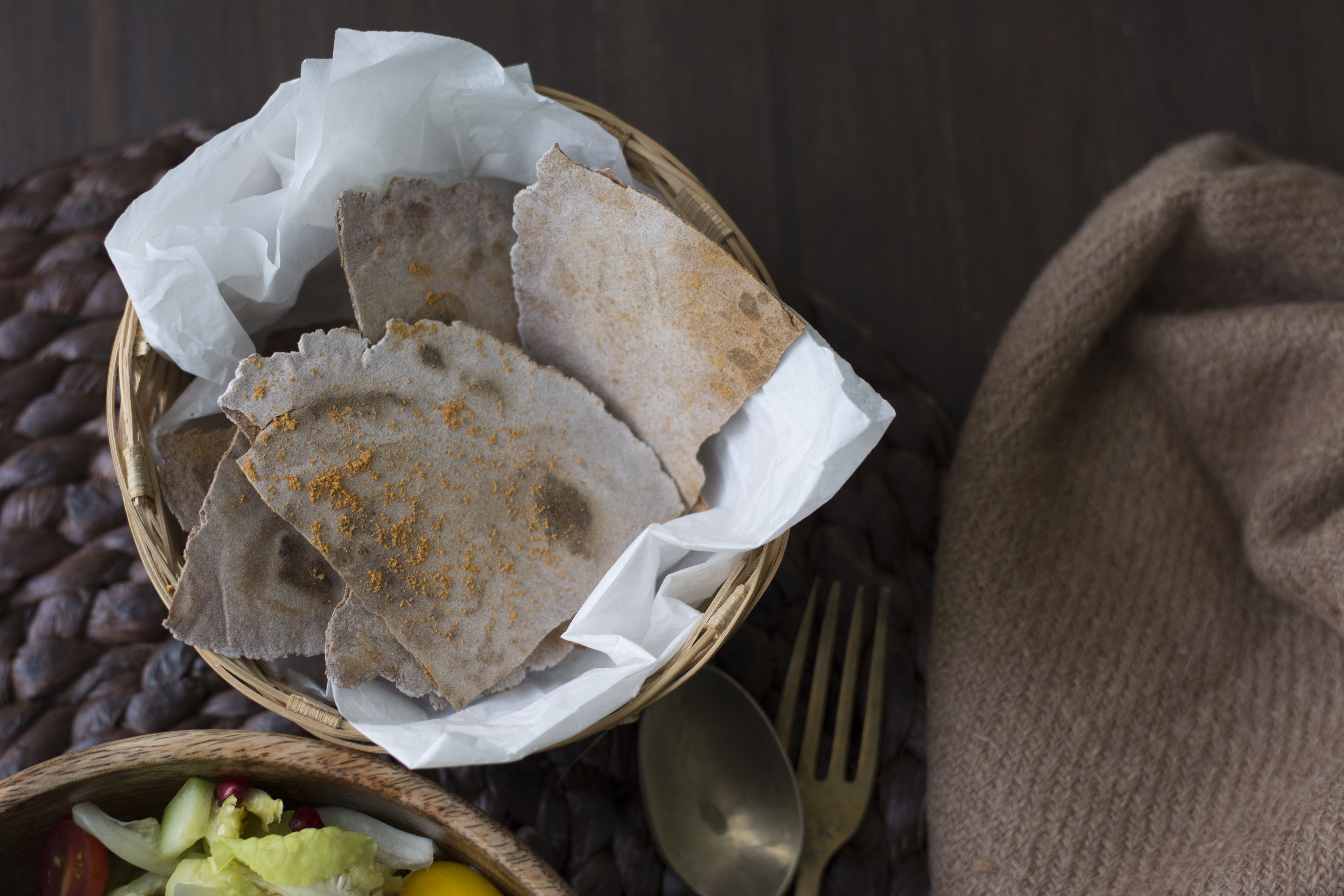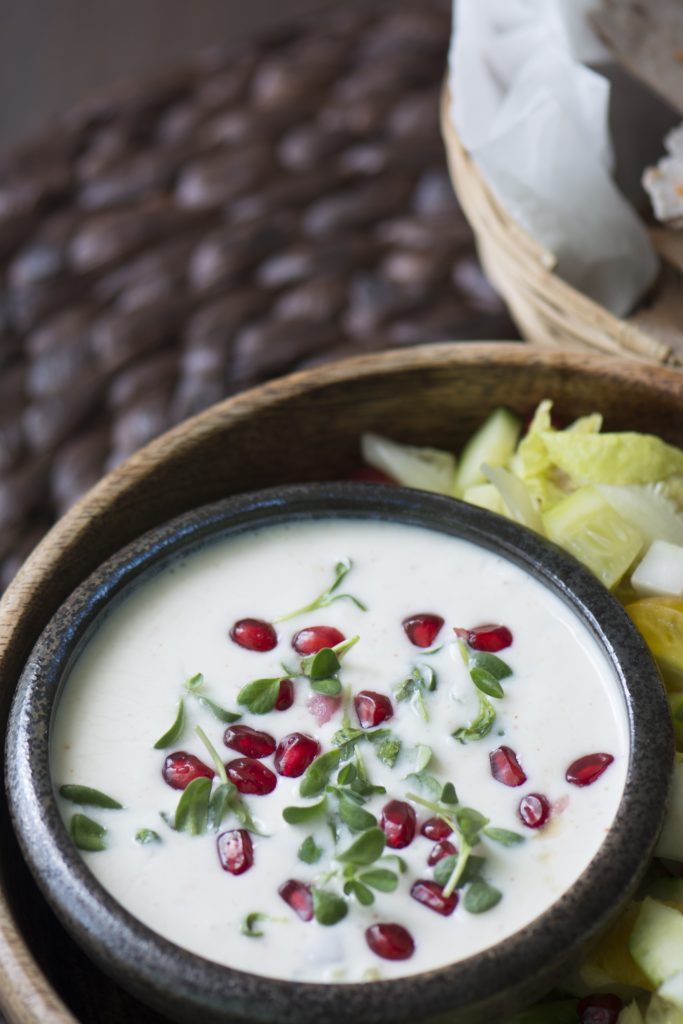 Fenugreek-Pomegranate Raita
Serves 2 to 3
Ingredients
1 +1/2 cups thick yoghurt, chilled and whisked
1/2 cup fresh baby fenugreek leaves
1/2 cup pomegranate arils
1/2 teaspoon black salt
1/4 teaspoon roasted cumin powder
a pinch of red chilli powder
salt to taste
reserve some fenugreek leaves and pomegranate arils for garnish
Method
Wash the fenugreek leaves properly, ensuring the sand is properly rinsed.
In a large bowl put the yoghurt, add the black salt, cumin powder, red chilli powder and salt. Give it a good mix.
Now add the pomegranate arils and fenugreek leaves. Mix well.
Now transfer the raita to the serving bowl. Chill until serving.
Garnish with the reserved fenugreek leaves and pomegranate arils.
Enjoy…