Trust me, these Mawa Misri Laddoo are the easiest mithai/laddoo you will ever make. I know how time starved we are during festival days and Navartri being the longest and the busiest festival,  spending time in the kitchen cooking fasting and regular foods and if needed making the Prasad would prove to be extremely intimidating. The entire spirit of Navarati have undergone a huge shift as it becomes more about costumes and jewelry, hair and makeup, body shapes and perfect backs, scouting for a perfect commercial venues and arranging for the entry passes!! So much work 😳😔!  The slow paced, small scale  Garba on the streets, by lanes  and community grounds have all become things of past. Things change and so have our festivals!!
Coming back to the recipe, the Mawa Misri Laddo  is a very old Tarla Dalal recipe that I have made a few times in the past. I love this dish it for its simplicity. Mawa, Paneer and little sugar is all it requires. I particularly made it when I would get some good mawa from the villages I worked. Coming back home with a bag  of freshly made mawa from some very good quality buffalo milk and that too very moderately priced was one of the many rewards of working in the rural areas. Later, I  stopped making any sweets that required mawa because I have always been apprehensive about the quality of it.  Last year I came across this recipe of fresh homemade mawa. The blogger, Sangeeta Khanna is a virtual friend and I immensely like her style of food and hence her's are the blogs I visit often. Try making the mawa this way and you would have a cupful of mawa in just 2 minutes. The only change I made was adding little milk instead of water and I was required to add almost 1/4 cup of liquid to the milk powder. I also decided to give it a different flavor just because I wanted my girls to eat them (who would eat so much of sweet otherwise🙄). Thy  prefer vanilla flavor over cardamom hence, I have added some very good quality vanilla bean paste to these Mawa Misri Laddoo. Since I do not have many friends and family around to share the foods I cook here in Singapore, I make them in smaller quantity however,  you will need to double the quantity here to get 40 small sized laddoo. They are very mild in sweetness and vanilla comes as a very refreshing change to otherwise traditional flavored sweets.
The Mawa Misri Laddoo are sooo addictive that you will be making them again and again.. try it..
Happy Navratri …..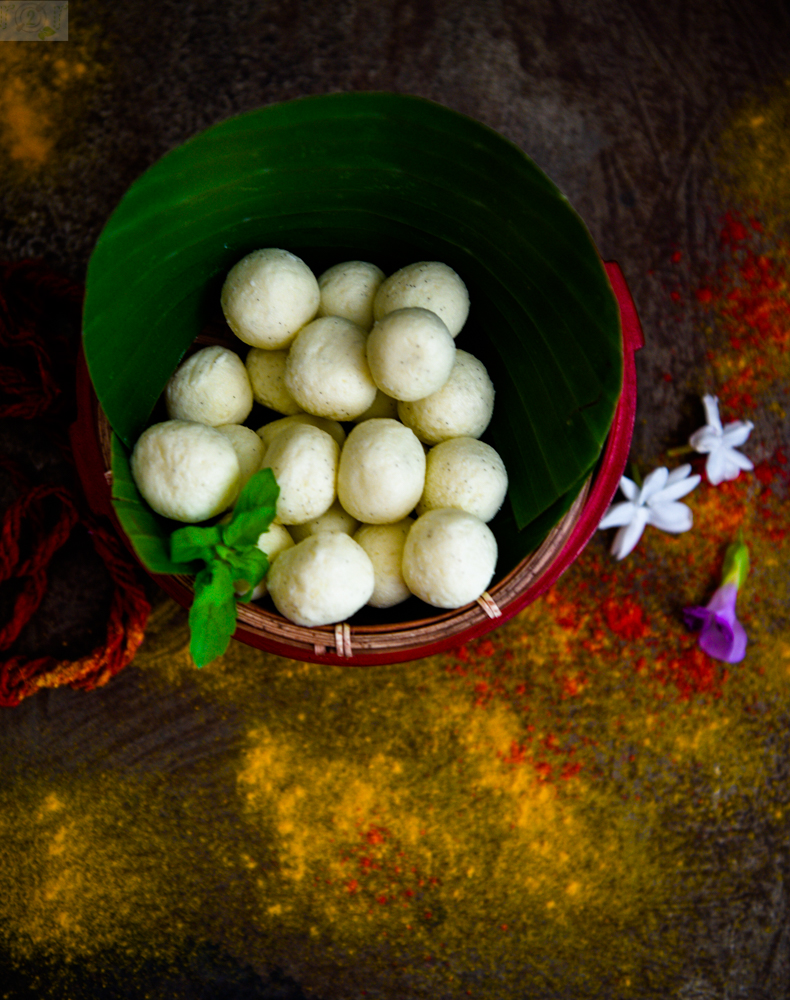 Ingredients
100 grams paneer

100 grams mawa/khoya

3 tablespoons sugar ( I took fine grain sugar)

1/2 teaspoon vanila extract or essence or vanilla bean seeds

0r

1/4 teaspoon powdered green cardamom

almond and pistachio slivers for decoration
Instructions
1
Pass the mawa through a sieve. This will give the mawa a uniform granular texture.
2
Grate and knead the paneer very well.
3
Mix the two and knead well.
4
Add the sugar and vanilla or cardamom powder.
6
Divide in 20 equal parts and roll them in laddoo.
7
Arrange the Mawa Misri Laddoo in a plate.
8
Garnish with almond and pistachio slivers.