Kadubu  are steamed sweet or savoury  dumplings from Karnataka.  A little search on google reveals there are various types of Kadubu. Based on this brief research my  basic understanding of the dish makes me relate it to Gujarati Muthiya, the steamed dumplings in various flavours.
The recipe I share with you today for #thecookbookcollective is from 'HOW BANANA GOES TO HEAVEN (HBGH) and other secrets of Health from the Indian Kitchen'  by Ratna Rajaiah.  It was the title of the book and its tagline  that attracted my attention. As a food blogger who strives to document traditional foods and importance of  food wisdom I am always looking for interesting reads on food and books that offer something more than  just recipes. It was natural the that a story as interesting as to how banana goes to heaven had me exited and  curious.  HBGH is a very well researched and thoughtful documentation of Indian super foods. It takes into account the traditional, mythological, medicinal values as well as stories associated with Indian foods  like rice, curd, jamun, jackfruit, mangoes, coconut, jaggery, peanuts, curry leaves, mustards, potato, of course the  banana and much more… The recipes form just a  tiny part of this very insightful, interesting and comprehensive food-book.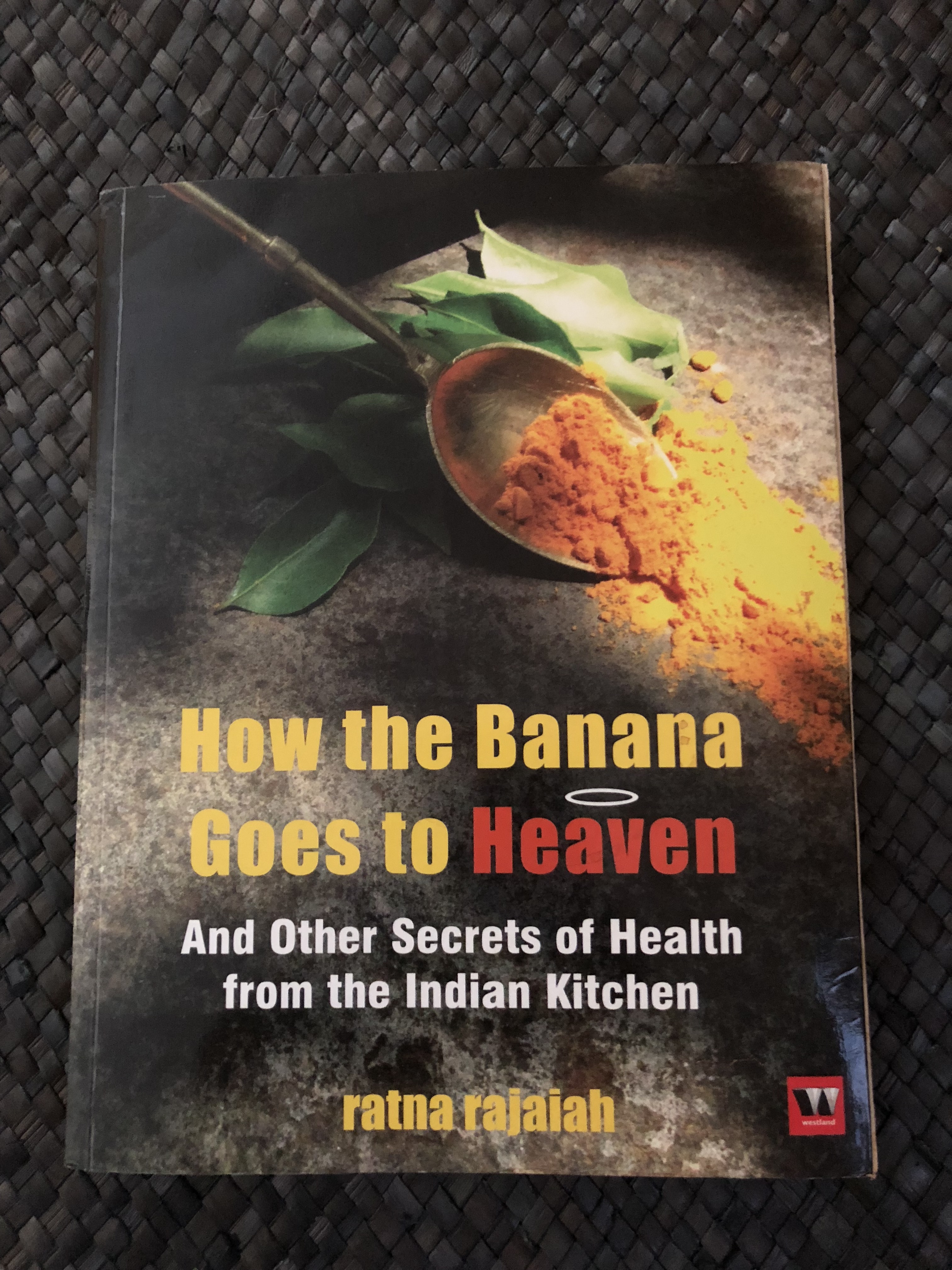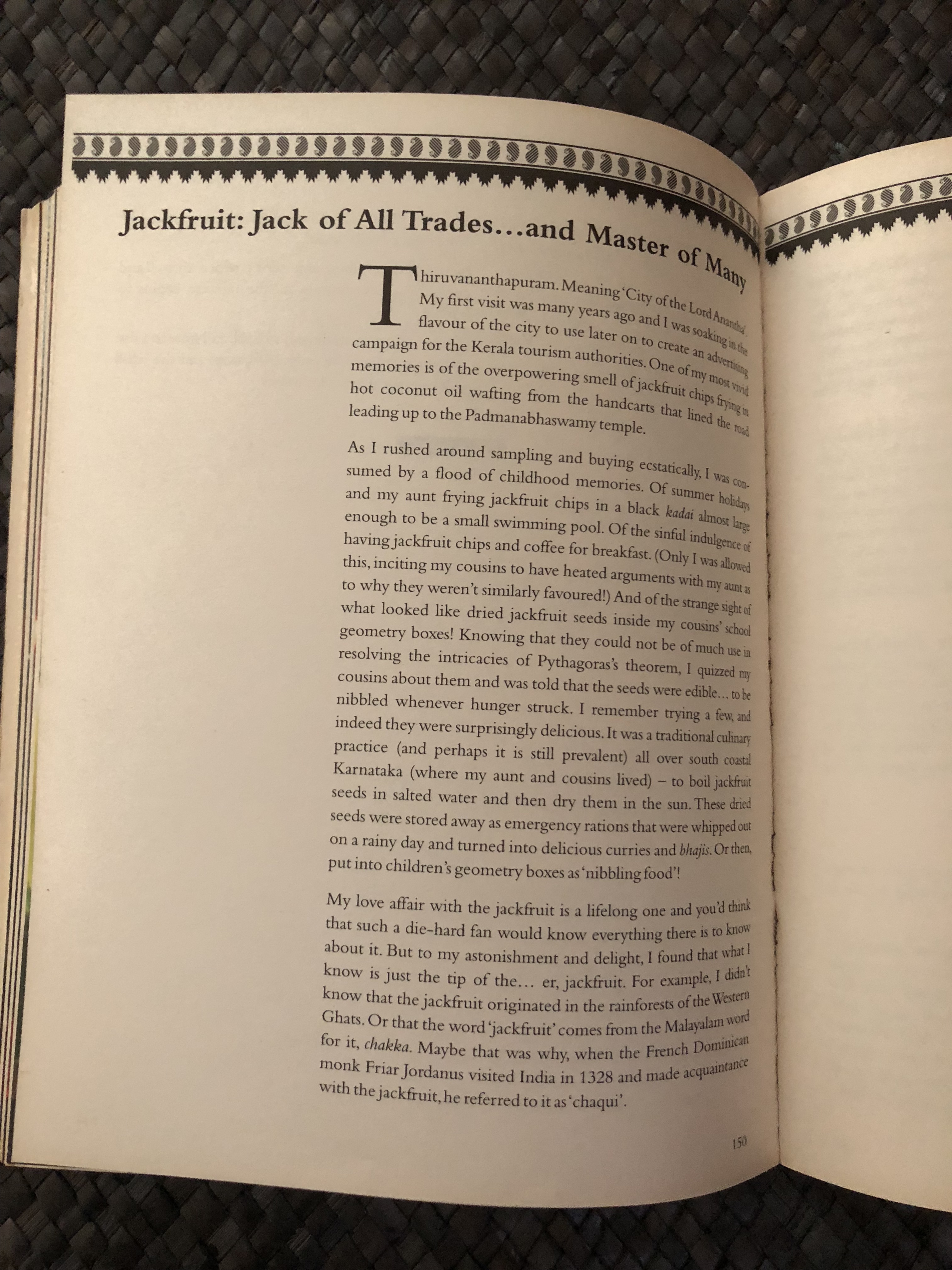 The theme for this fortnight's cookout for #thecookbookcollective was seasonal and I chose to cook with two staples of India summer the Jackfruit  and the mango. The recipe here is of steamed cakes made using ripe jackfruit segments. Ms. Rajaiah writes the various facets of jackfruit like
Jack the sacred
Jack the Nurturer
Jack the Medicine Man
Jack the Artist
Jack the Musician
the underestimated, under-utilised Jack
'The jaks…. are such large and interesting fruits and the trees so well behaved that it is difficult to explain the general lack of knowledge concerning them.' OW Barrett (1928)
The above quote is one of the many insightful ones from HBGH and this picture of Jackfruit tree I took at Auroville in 2016 explains it so well…
Jackfruit is not something we love to eat in Gujarat nonetheless,  it is a vegetable and fruit I love to eat. The Jackfruit Biryani is one of my favourites and ripe Jackfruit segments end up being my lunch here in Singapore. It was hard not to create something interesting with those golden yellow, juicy, sweet  segments of joy. The recipe Ms. Rajaiah shares is from coastal Karnataka and one that is cooked as breakfast or as a snack. I have never cooked with ripe jackfruit before, cooking the cakes in banana leaves was like stepping out of the mundane for me. The virutla group is giving me an opportunity to push my boundaries. May be that is the reason I have enjoyed the entire process of creating this simple yet satisfying dish.
I made a small batch and added some coconut and cardamom powder to the batter.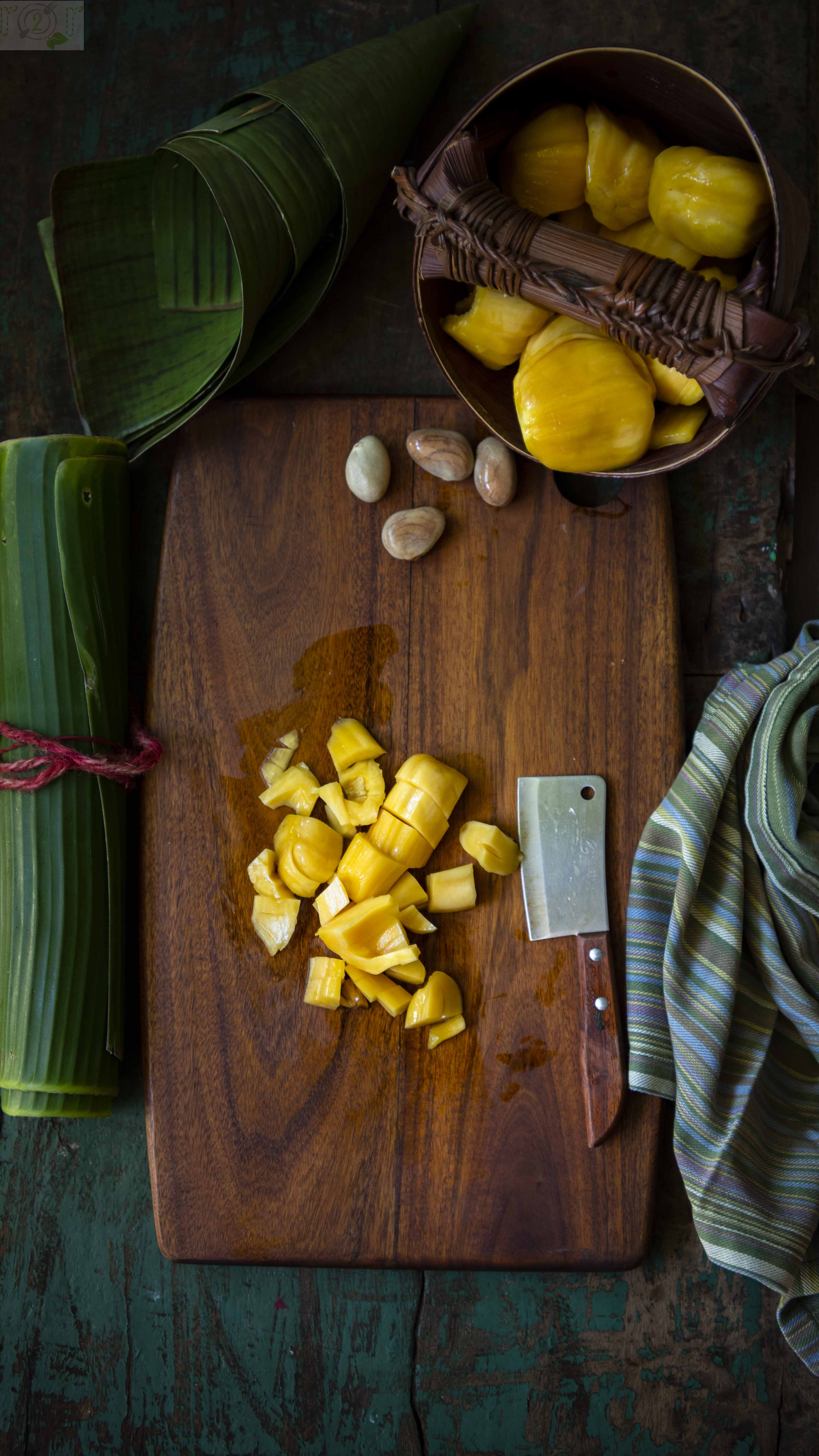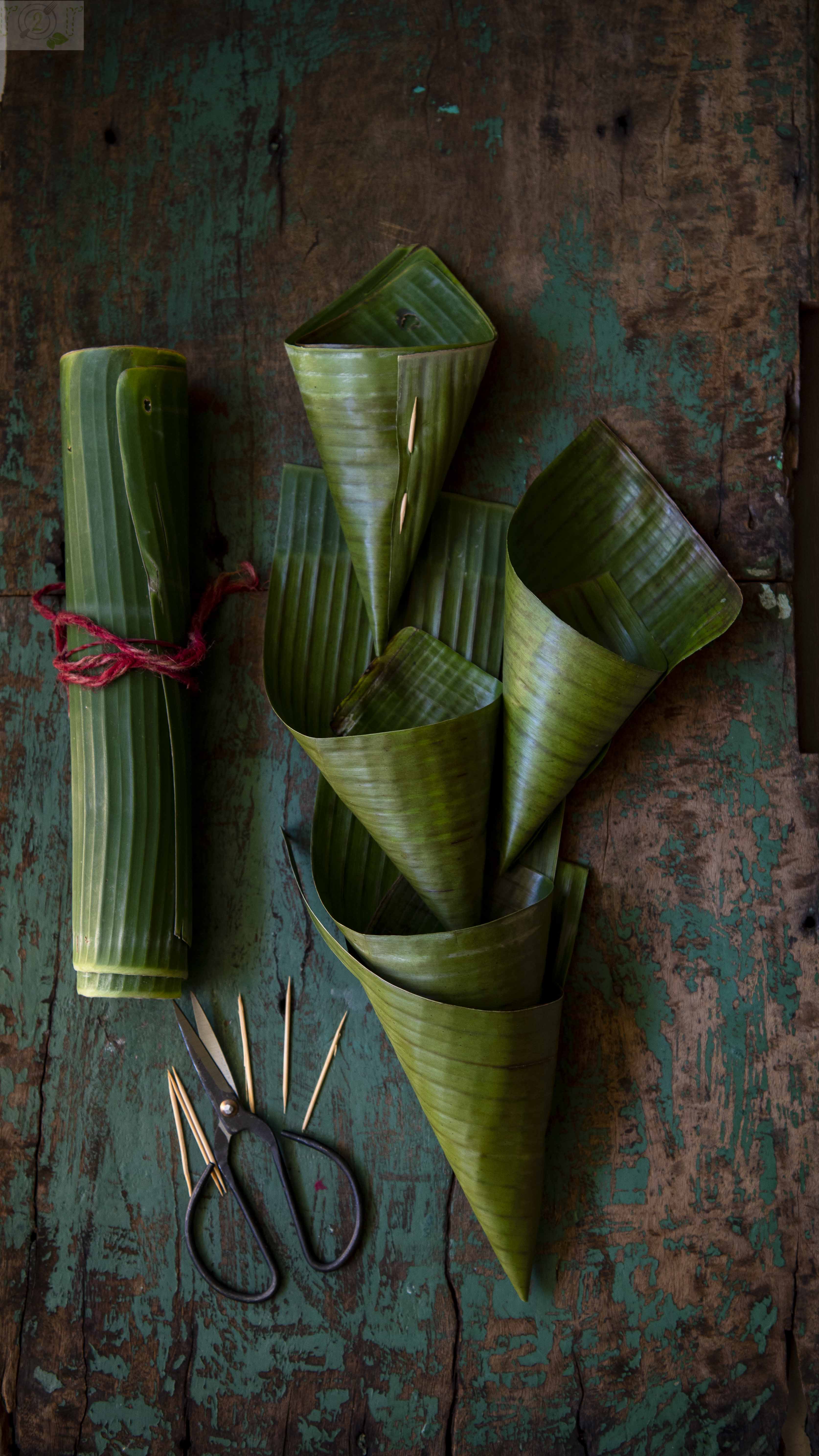 Kadubu - Sweet Steamed Jackfruit and Rice Cakes
Print Recipe
Ingredients
1 cup idli rice/parboiled rice, washed and soaked overnight

1+1/2 cup ripe jackfruit, chopped

1/4 cup jaggery powder/grated jaggery

1/4 cup fresh coconut, shredded

1 teaspoon green cardamom powder

banana leaves to steam the cakes
Instructions
1
Prepare banana leaf cones life shown in the above picture.
3
Grind the par-boiled rice, jackfruit, coconut and jaggery to a very thick, slightly coarse batter. If required add very little water to assist grinding.
4
Fill 3 tablespoons of mixture in the cone and seal it with a tooth pick. Repeat until you have finished the batter.
5
Place the cones in a steamer and steam for 10-12 minutes.
6
Once done remove from steamer, unwrap in individual serving tray and serve hot or cold.
7
These cakes can be served with ghee or coconut chutney with a cup of filter coffee.