Ghee Kera –  Caramelized Bananas are an epitome of comfort food for a Gujarati kid. A melt in mouth morsel of gooey  caramel syrup that coats the sliced banana scooped in a roti is every child's desire when they lay their eyes on a subzi/veggies  that are  not to their liking. To me Ghee Kera remained a constant companion because a borderline fussy eater that I was. In fact, churmu,  roti rolled with a drizzle of honey and Ghee Kera  were the three musketeers that came to my rescue when  it came to escaping from eating the foods I was not fond of like the. There was something about certain veggies that I did not like, whenever they made an appearance this quick and simple Ghee Kera came to my rescue. It is an easy dish to make, so simple that even young kids can wiz it up with ease, like I did as 7th grader. I have seen some families cook the banana for too long, I personally never liked sloppy looking ghee kera so always tend to take them off the fire once the ghee+sugar mix has nicely coated the banana slices. And never replace ghee with butter or oil. Never. It is the ghee that gives it the distinct taste.
It is a super delicious magic that just three ingredients create.Try it.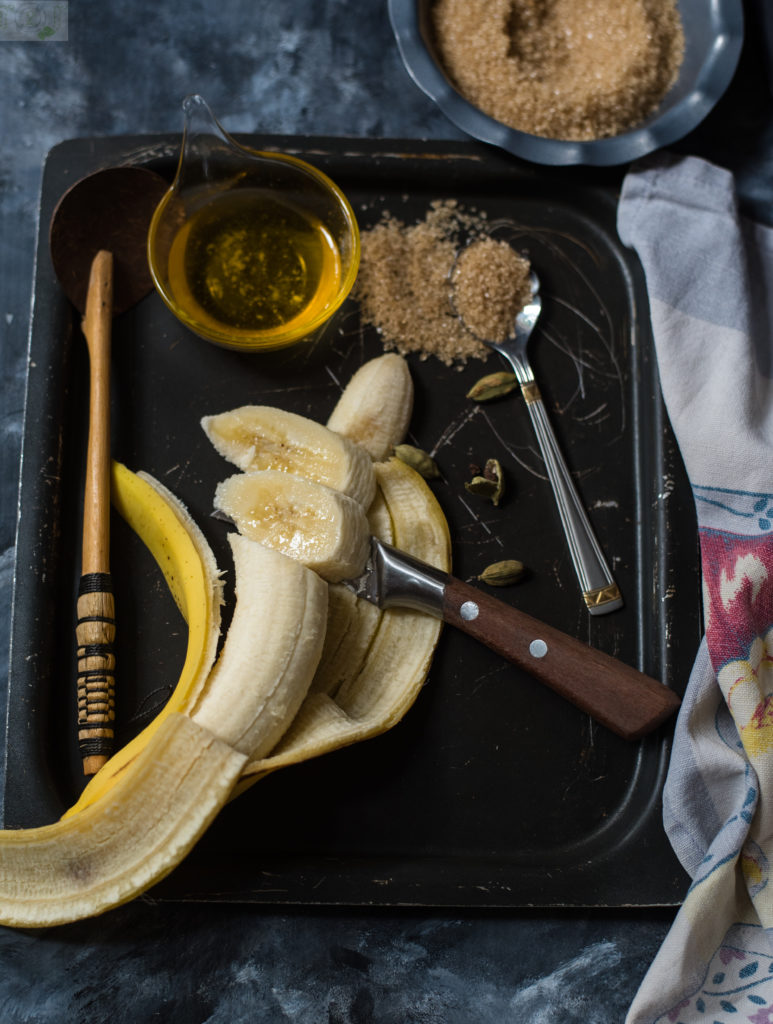 Ingredients
2 bananas, sliced

2 tablespoons ghee

2 tablespoons sugar ( I have used raw sugar)

a pinch of cardamom powder (optional)
Instructions
1
Heat the ghee in a saucepan or karhai.
2
Add the bananas and give it a gentle stir.
4
Let the mix cook for couple of minutes till the sugar dissolves and coats the bananas.
6
Ghee Kera are best enjoyed hot.