The Garlic-Tomato chutney is an accompaniment to the  morning tea and Bhakhri for most Kathiawari Gujaratis. Biscuits or rusk with tea is alien to the communities in rural Gujarat. It is the bajra rotla or bhakhri (a shrotcrust flat bread) made the night before.  My Kathiawari  Bhabhiji  makes this chutney every morning,  to be enjoyed with her morning cuppa and biscuit like Bhakhri. Although the amount of oil she uses is exceedingly high , I have relished this chutney whenever I have had  the opportunity to share a morning cup of tea with her. Its a potent mix of garlic, chilli and tomatoes topped with coriander and green garlic shoots (when in season). The agrarian communities in rural Gujarat or for that matter around India do not eat between the meals, hence the tea in the morning is accompanied with filling breakfast,  after with they all set to work on farms. Thus, the amount of oil they use might be justified but we may want to show some restrain with  the amount of oil used.
The chutney is simple to make and satisfies the urge to eat some thing spicy and  chatakedaar in the morning. It definitely qualifies if you plan to start your day on a spicy note… This is also one of those posts  I have been meaning to do for a long time, but some how got delayed for some or the other reasons. I made the chutney once  for my photo shoot,  but  ground the mixture  much further than I should have.  It made the chutney  mushy and paste like.. it came nowhere closer  to what I had relished,  so this time,  to save myself  from time and effort I asked my Bhabhiji to make it for me (she makes it in less than 5 minutes). The speed with which she rolls out Bhakhri and regional  cuisine is envious..
The road trip we took this winter brought us to the village of Thangadh, we had reached here to explore  units making and selling the traditional pickling jars that Thangadh is  famous for but since it was off season (pickles are made in summers, jars are manufactured before that)   it was difficult to locate units producing pickling jars….:( nonetheless we explored the morning market in the village square and we came across this cheerful shaakwala kaka  selling beautiful and luscious desi  (local breed) tomatoes along  with other  desi varieties of vegetables…. we had to stop ourselves from the  veggie buying spree…..these tomatoes eventually made their way in the Garlic-Tomato chutney here, soup and homemade pizza-pasta sauce..
Do not limit this Garlic Tomato Chutney with Bhakhri only, it can be had with any flat bread like Dhebra, Thepla, Hnadvo, stuffed paratha or with plain Khichdi…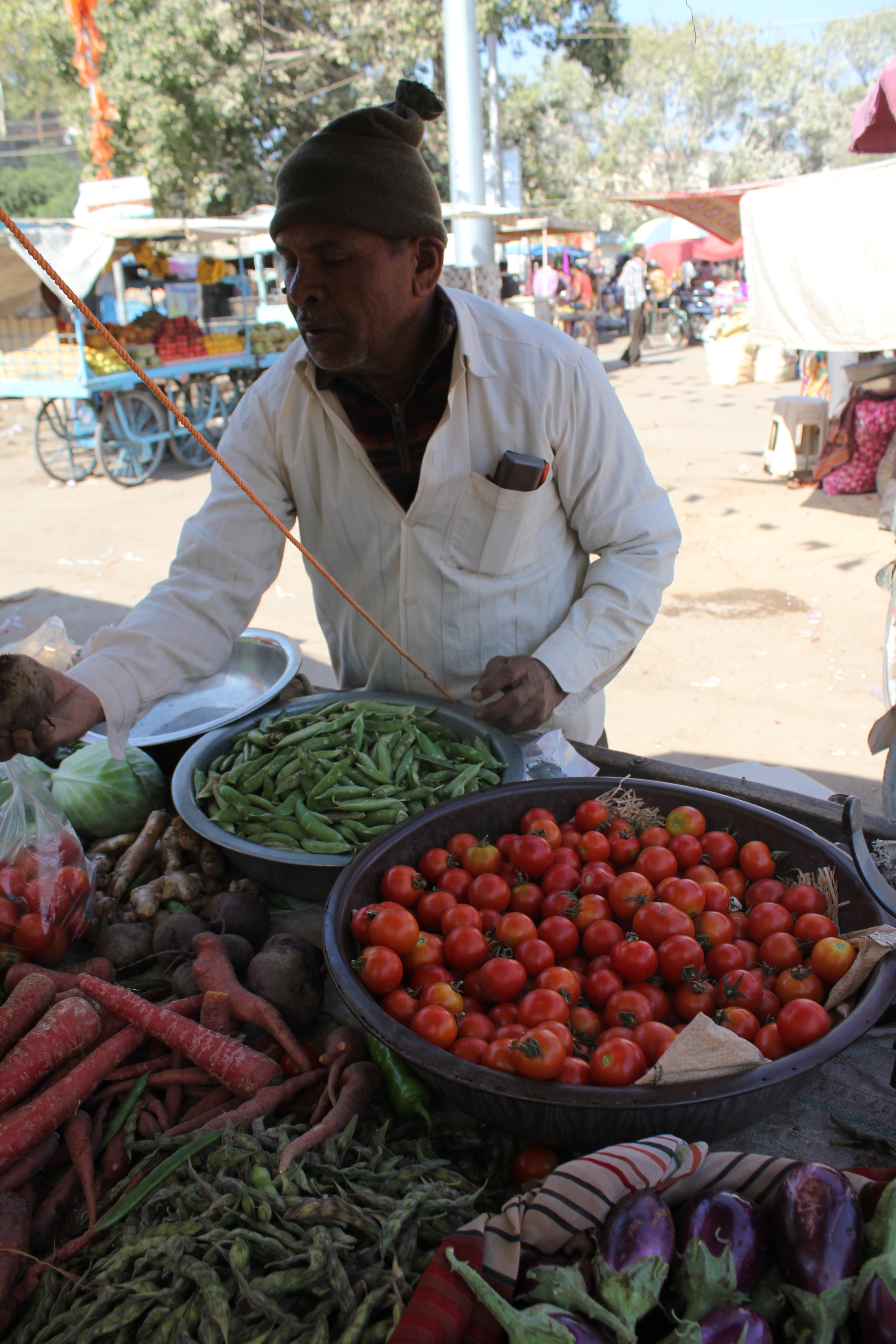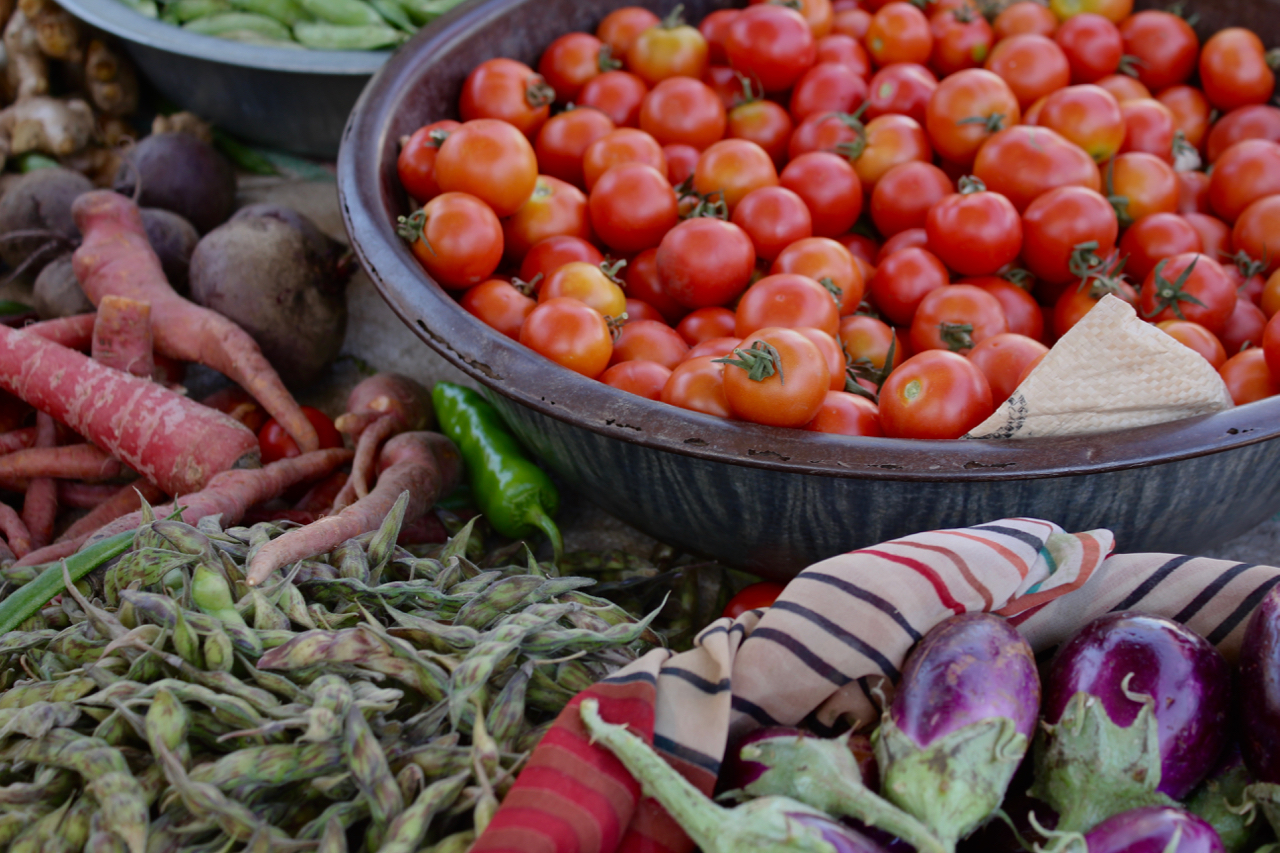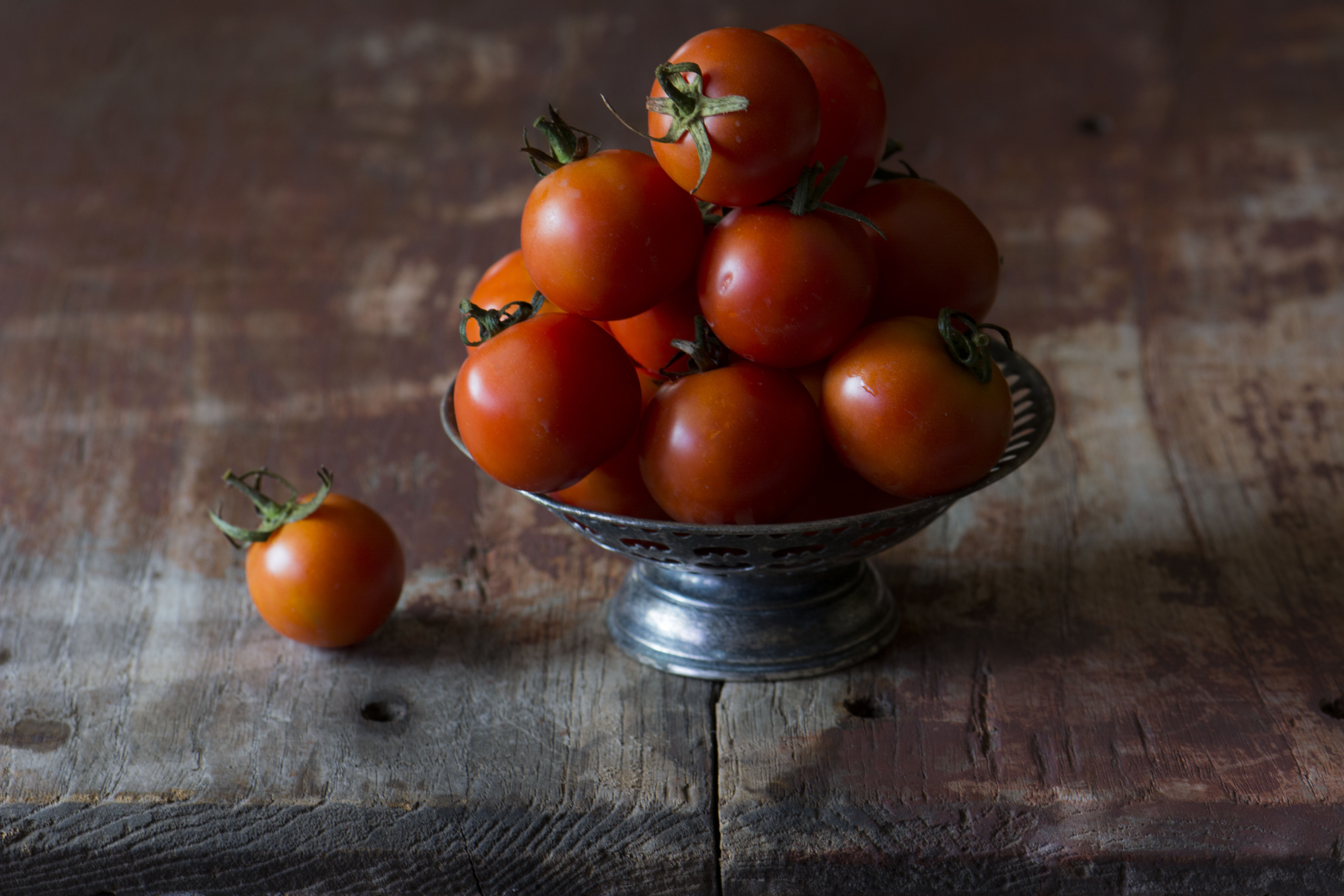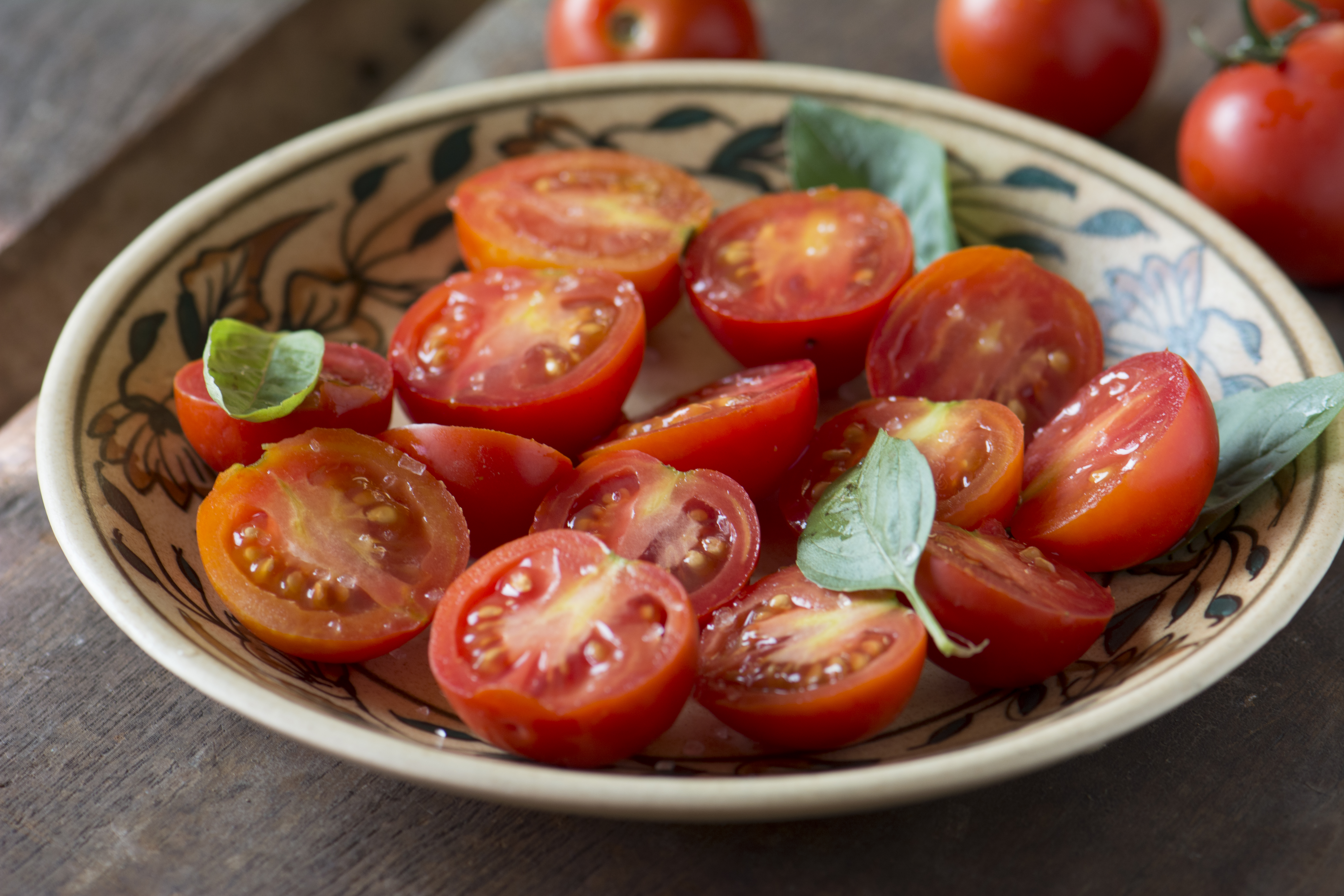 Garlic Tomato Chutney
In a small grinder or a food processor pulse together for a coarse mixture
2 to 3 medium sized tomatoes, chopped
1/4 cup garlic cloves
a handful of fresh coriander, washed and chopped
2 teaspoons red chilli powder
salt to taste
In a small pan
Heat 2 tablespoons of oil ( oil we prefer is groundnut).
Add the coarsely  ground mixture of garlic and tomatoes to the hot oil, turn off the flame.
We do not have to cook the chutney, so turn off the flame immediately after adding it to the hot oil.
Transfer the mixture into a serving bowl.